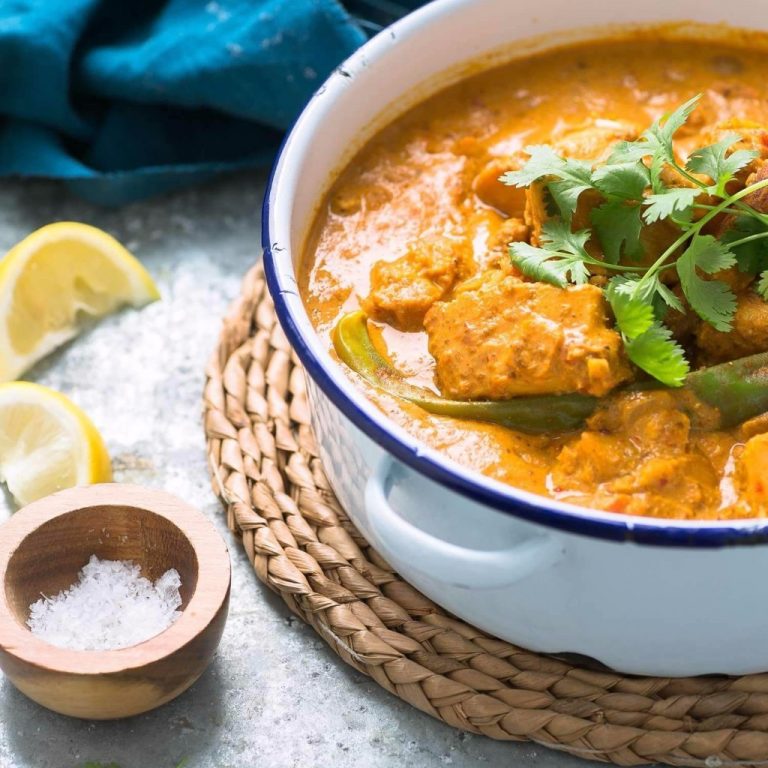 Basa Goan Fish Curry
Big Sam's Ingredient:
Basa
Preparation Time: 20 min
Goan paste
Coconut paste
Curry blend
Shopping list:
200g firm white fish (halibut, hake or other)
200ml tin coconut milk
1 onion, finely chopped
2 tomatoes, finely chopped
Optional:
Basmati rice
Coriander to garnish
From your cupboard:
This recipe takes just 20 minutes to cook, saving you precious time in the kitchen.
Heat a couple tablespoons of oil in a wide deep pan and add the onion, tomato and the Goan paste. Cook, stirring for a couple of minutes.
Mix in the coconut milk and the coconut paste and bring to the boil. Turn down the heat and simmer for about 10 minutes until the sauce has thickened slightly. If you are using rice start cooking it at this stage.
Once the curry has been simmering for 10 minutes add the seafood and cook for about 5 minutes until cooked through.
Then add the curry blend. Stir through lightly and then take the pan off the heat and plate up. Garnish the dish with coriander if you like. Enjoy!