Big Sam's Quality & Responsible Sourcing​
At Big Sam's, we make your health our focus. Our customers are our number one priority and we understand that quality and honesty are most important to you. Thanks to strict quality control procedures, our products are procured, packed and dispatched with the greatest care and hygiene. Our team tests every shipment for quality and freshness.
We know that when you buy from us, you are placing your trust in us. We take that very seriously and that's why we are always honest about our products and where they come from. Our team invests a lot of time and resources to ensure that our products are sourced from the most reputed suppliers in the world, so you get only the best.
We go that extra mile because you deserve it.
On returning to India after completing his MBA from Harvard University, Mr. Lavin Samtani noticed a gap in the availability of good quality salmon and seafood products in the country. He saw that the Indian consumer was evolving, becoming more health conscious, aware and had global exposure to food. The demand for nutrition rich and honestly sourced products was growing, but there was a lack of options – thus Big Sam's was founded in 2012.

We started off with retailing our Norwegian Salmon Portions at a few stores. As demand picked up, we expanded our product range and started retailing at more stores. In a short span, we have expanded our product range to over 35 different types of fresh and frozen seafood and meat products. Our presence extends across all major metros in supermarkets and online channels so our products are easily available to our customers. We are the first and only brand that sells Organic Norwegian Salmon in India. Thanks to our commitment to quality and our loyal customer-base, Big Sam's is a frontrunner in introducing new, high-quality seafood & meat to our customers in India
Big Sam's parent company is the Triton Group, which was founded by Mr. Ashvin Samtani in 1995. The group is a global conglomerate consisting of several companies in the business of farming, trading, processing & distribution of seafood, meat & poultry products.
 
As a family business, we take a long-term view on everything we do. We are grounded by our core values, backed by several decades of experience and motivated by our commitment to our customers. We believe in being honest in everything we do.
To make top quality and nutritious seafood & meats accessible to our customers in India.

To improve each of our customers' lives through quality products sourced honestly.
To be the No.1 trusted choice for seafood and meat in households across India.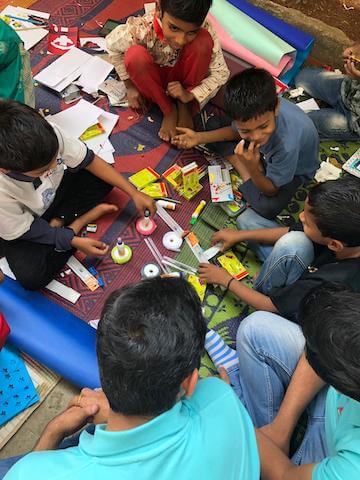 Giving back to society is important to us and so we make it part of what we do. At Big Sam's, we know that giving time is just as important as giving money, and therefore, each member of the Big Sam's family has contributed their time & effort towards making the world a better place.
Children's education and well-being is a cause we believe in strongly. Only when our youth is empowered, can our world excel. Therefore we have tied up with the 
Vatsalya Foundation
  to help them in whatever way we can.