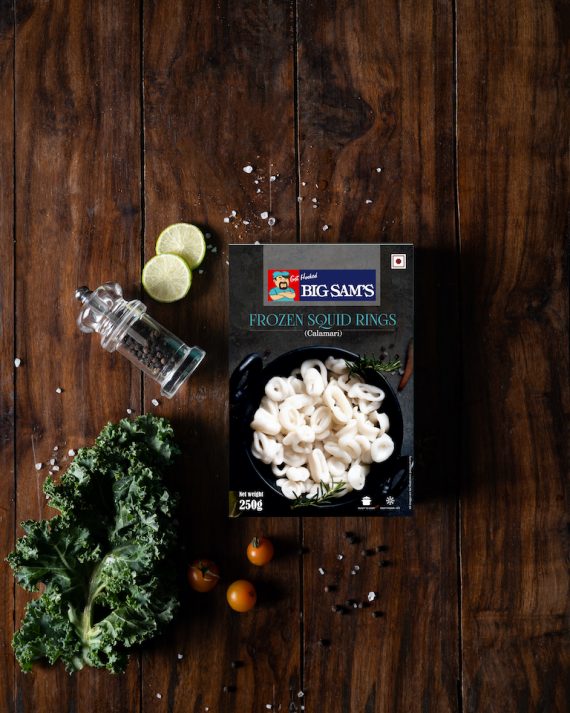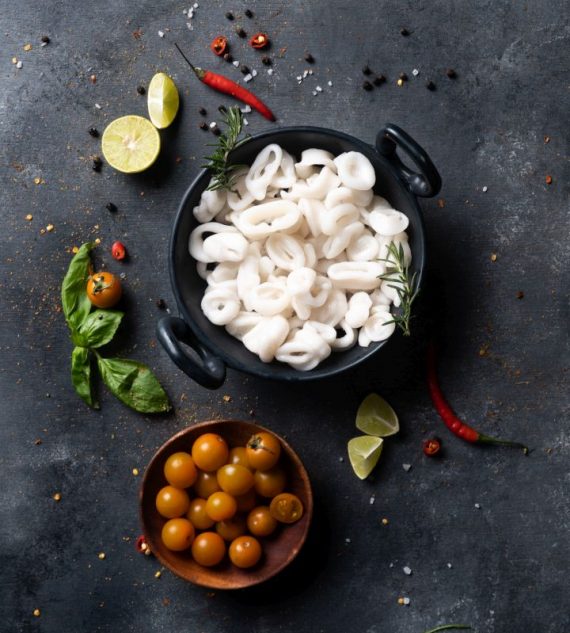 Big Sam's Squid Rings (Calamari)- 250g
Big Sam's Squid Rings are sourced from one of the largest and most premium exporters of Squid in the world – India. The Squid are caught, cleaned, cut and then frozen to ensure lasting freshness. Squid Rings have a sweetish flavour and are popularly enjoyed as an appetiser, in curries and in seafood paella.
Squid Rings are rich in protein, vitamin B12, potassium, iron and phosphorus. Consuming Squid Rings as part of a healthy diet helps protect against cancer, reduces cholesterol levels and protects against heart disease & strokes.
Delicious appetizer

Rich in Protein, Vitamin B-12, potassium, iron, phosphorus & copper
Prevents Cancer

Reduce Cholesterol level

Protects from Heart disease & strokes